PRE 2320 pH control module for chemical industrie and electroplating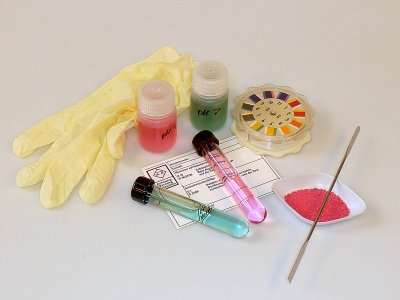 The universal pH measurement device PRE 2320 controls the pH and temperature in your chemical and electroplating processes.
PRE 2320 is characterized by easy programming and reliable monitoring of pH and temperature in an electrochemical process. 
The services of these pH monitoring and control device comprising:
Two feed relays to control the pH with acid and alkali

Two freely configurable relays for fault detection or warning signals.

An interface mV (-600 - +600 mV) to connect a pH probe (probe and sensor cable is supplied as an option).

Input for PT1000 temperature sensor.

Simple implementation of dosing in combination with DOS 3060 pump station
The process control unit 2260 PRE is free configurable in English or German language. Due to the high quality anodized aluminum housing it allows operation in harsh industrial environments. The PRE 2260 controller communicates via RS232  or USB interface with an existing PLC or other controllers.