Kirchner KSQ2180 Small Laboratory Voltage Source
Precision and Reliability in a Compact Package
Kirchner is proud to introduce the KSQ2180 Small Laboratory Voltage Source, a revolutionary device that will change the way experiments are conducted. This compact voltage source consistently delivers accurate voltage outputs, making it an essential tool for scientists, engineers and technicians in a variety of laboratory environments.
Core facts: 0 - 7,5V / 0 - 8000mA
With its compact size, the KSQ2180 fits seamlessly into tight laboratory spaces while maximising functionality. Its accuracy is unsurpassed, providing stable and accurate voltage levels for precise measurements. Fluctuations and inconsistent readings are a thing of the past with the KSQ2180.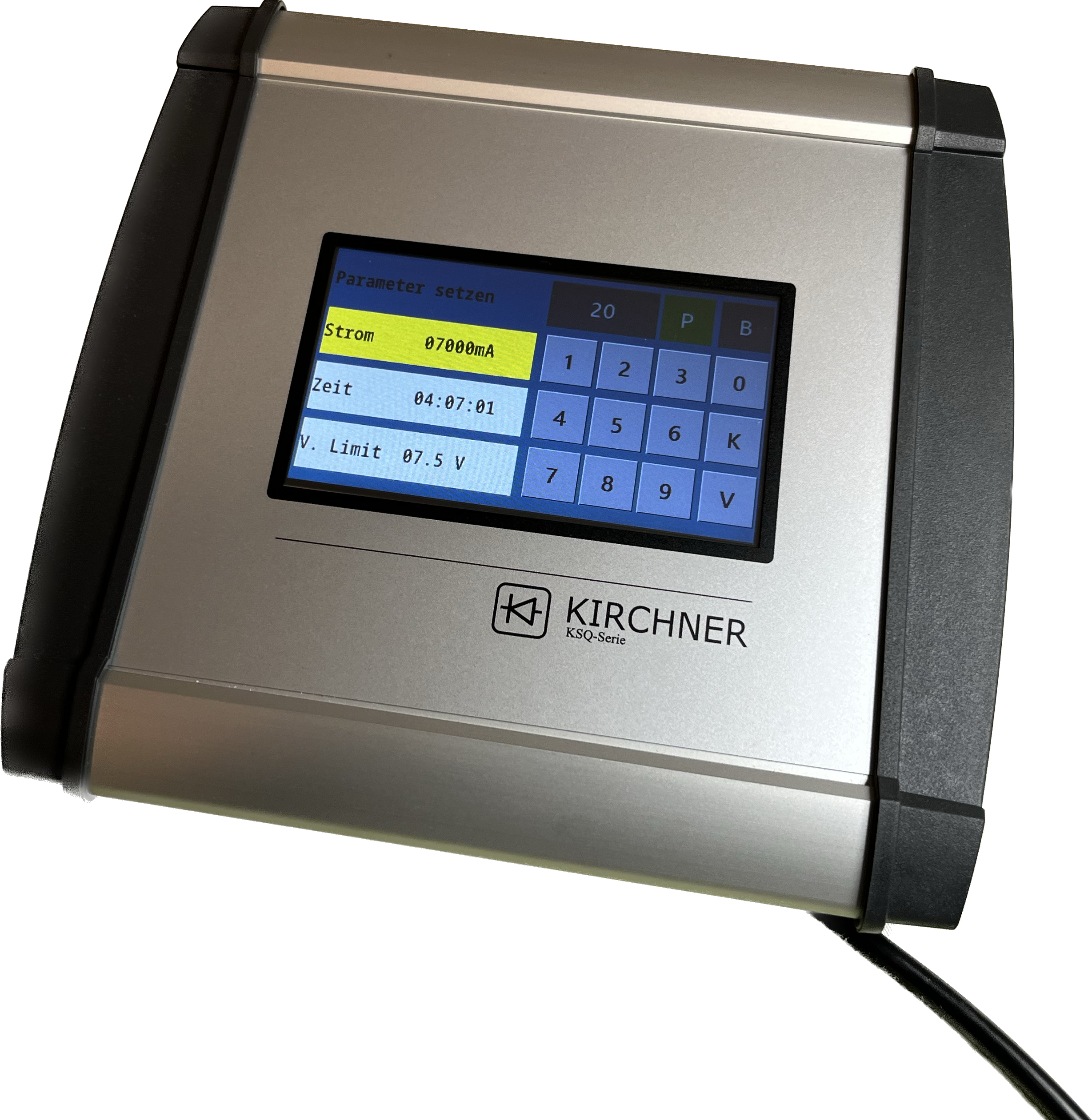 Versatility is another outstanding feature of the KSQ2180. With adjustable voltage ranges, multiple output channels, and a variety of control options, this power source can accommodate a wide range of experimental setups. In addition, the KSQ2180 offers programmable features and remote control capabilities, allowing automation and integration into larger systems.
Safety is paramount in the KSQ2180, which has built-in protection against overvoltage and overcurrent. This ensures the safety of personnel and prevents damage to equipment, giving you peace of mind when working with the KSQ2180.
Ease of use is a key aspect of the KSQ2180. Its intuitive interface, clear display and user-friendly controls make it easy to use, even for those unfamiliar with power sources. Real-time monitoring of voltage levels and other parameters allows informed adjustments, streamlining your experiments.
By investing in the Kirchner KSQ2180 Small Laboratory Voltage Source, you can expect long-term benefits. By eliminating the need for external power supplies or outdated equipment, the KSQ2180 provides control, accuracy and efficiency. Downtime is reduced, allowing you to focus on your research and achieve exceptional results.
In conclusion, the KSQ2180 Small Laboratory Voltage Source by Kirchner is an essential companion for scientists, engineers, and technicians seeking precise and reliable power solutions. Its compact size, precision, versatility, and emphasis on safety make it indispensable in any lab. Upgrade your laboratory with the KSQ2180 Small Laboratory Voltage Source by Kirchner and experience the difference it makes in your research journey.