The power supply for electroplating and electroforming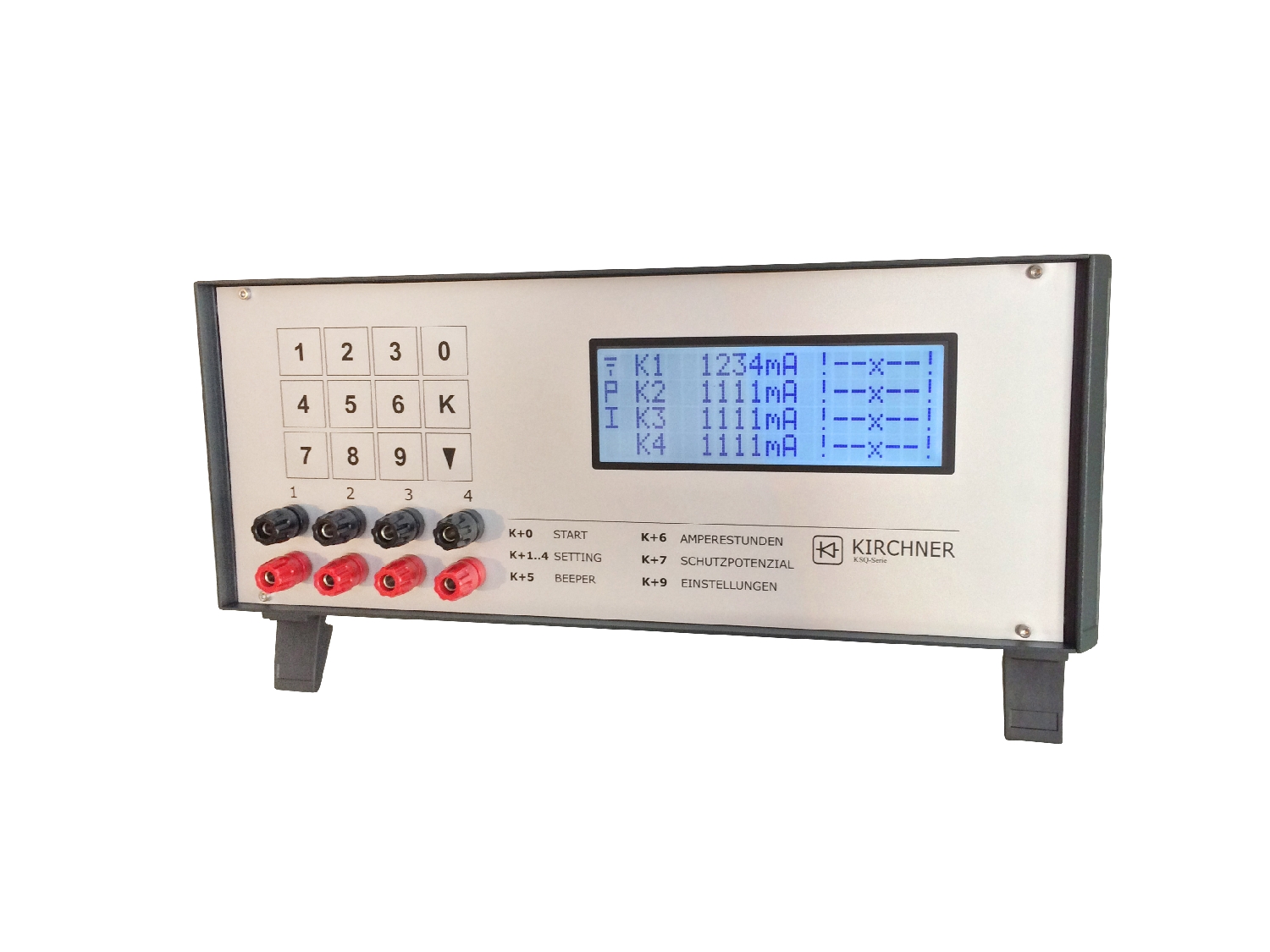 The Kirchner KSQ 1216 is a power supply with an output of 4 x 4 amps. The current is supplied  by up to four separate and independently controllable channels. With the increased performance, high precision of the output constant current and additional features such as the potential holding function, the ampere-hour meter and timer-controlled deposition, the KSQ 1216 power supply is the first choice for operation of electrochemical processes.
 4 x 4A / 7,5V
The KSQ 1216 power supply meets high demands on the precision of the current and delivers the power almost ripple free .
Typical applications include:
Electroforming and electroplating
Electroplated Grinding Wheels
Nickel plating medium and large components
Deposition of silver, gold and platinum layers
research institutions
Hull cells
Electrolyte testing and pilot plants